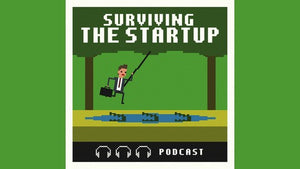 Podcast: Surviving the Startup
90% of all startups fail, why will you be different? Surviving The Startup is hosted by 20 year radio veteran and entrepreneur Marc Amazon. Marc is joined by a different, successful entrepreneur cohost each episode. You will hear new guests pitch their startup idea to Marc and his cohost. Prepare to hear some great and not so great business ideas. Then on our Free Style Friday's, Marc gets some of the most successful entrepreneurs to reveal how they did it. If you want to be educated and entertained 5 days a week, subscribe to Surviving The Startup.
Episode Info
Do you enjoy riding a bike? This is one item our guest says is a must have for cyclists all over the world!
---